Amsterdam is known for its cycling routes, but Goa? The one time someone was seen cycling in a picturesque village in Goa was Dear Zindagi's, Alia Bhatt. And that pretty much-popularised cycling in Goa. Walking tours in Goa and cycling experiences are a major part of the state's offbeat tourism revolution. This way, you listen to its stories, indulge in its culture and move away from the crowded tourist spots in Goa. And needless to say, slow travelling can open up so many unique and intimate experiences for you!
Your next trip to Goa doesn't have to be a fast-paced experience with packed itineraries and bar hopping. It can be a slow, indulgent retreat into yourself – a time away from the chaos and close to tranquillity.
Whether you are travelling solo or planning a Goa trip in a group, here are 5 scenic villages in Goa to explore on a cycle or by foot:
ALDONA, GOA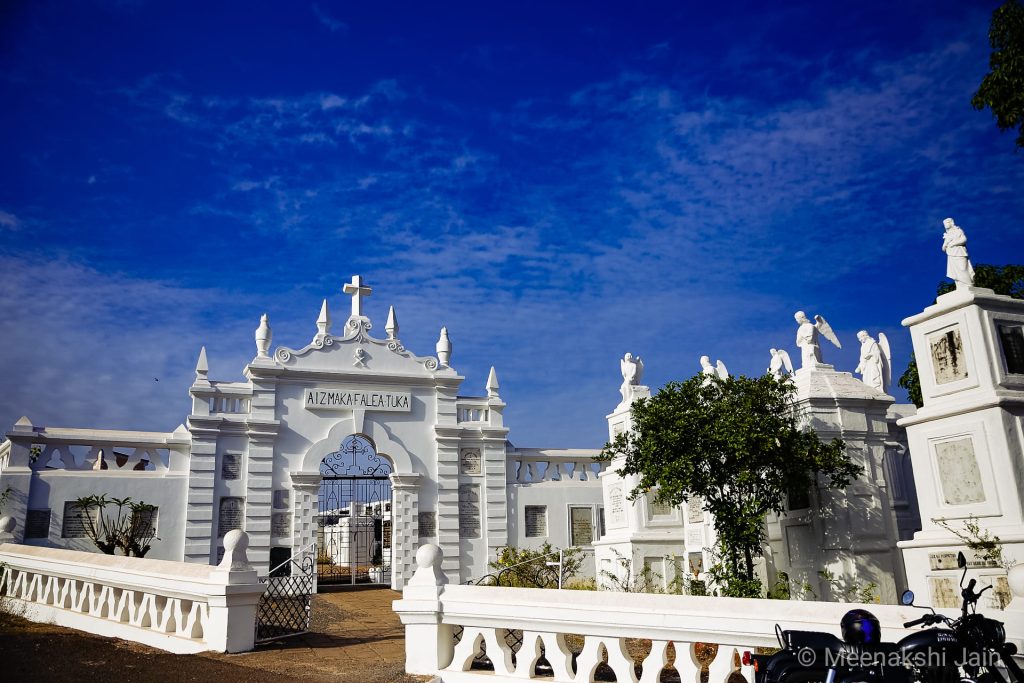 Away from the more lively villages of North Goa sits Aldona, a quaint village with the emerald Mapusa River cutting through it. The ancient Corjuem fort overlooks the expansive countryside and the cable bridge is perfect for catching sunsets. There is plenty to be explored, experienced and discovered along the winding lanes and sloping roads of Aldona – but its natural beauty is second to none. Head out at the strike of dawn, cycle or walk across the church, the fort, the river, and the bridge and let the views mesmerise you. Then, stop at the Blue Moon Restaurant or the Whispering Cafe for an afternoon break and step into the surreal beauty of the Teen Manos to end your day.
Pro tip: If you want to get an insight into the heritage, history and local homes in Aldona, book a walking tour in Goa with Soul Travelling.
SALIGAO, GOA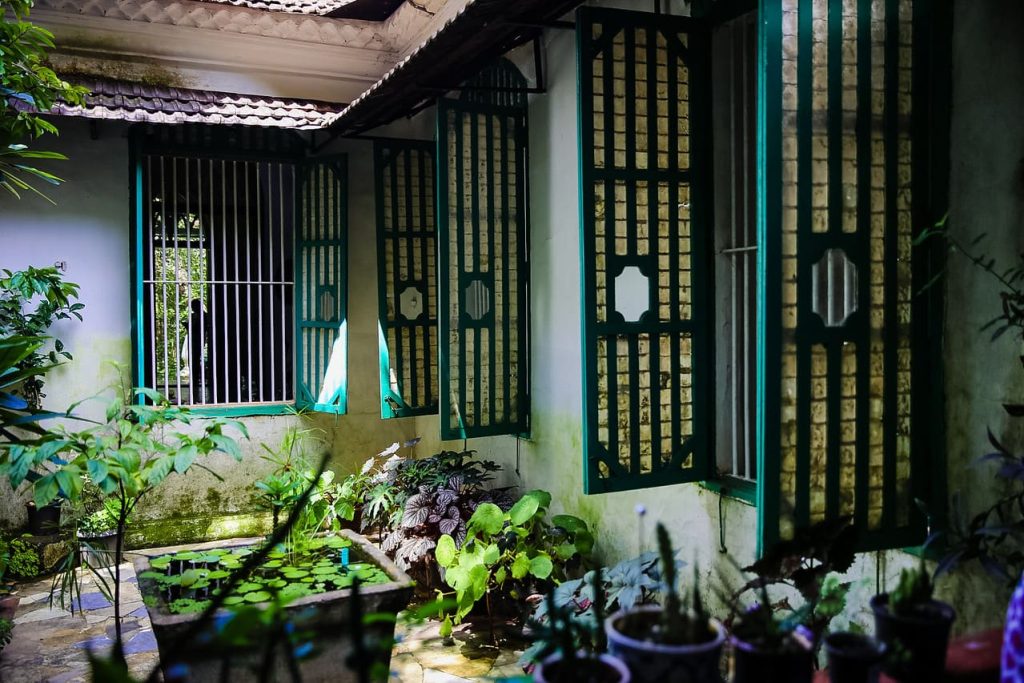 Saligao is that one village in Goa everyone passes through, but no one stops to admire. Its green drapes, traditional architecture and fresh air will transport you into a different world. All you have to do is pause and listen. Start at the Mae de Deus church and let your intuition guide you along. Stop to marvel at the archetypal Goan windows covered in mother-of-pearl shells and stop for a cup of tea at Om Sai Tea Stall. For those who want to try the street food in Goa, stop for a lip-smacking plate of ros omelette at Cafe Samrat. Stop there for breakfast before they run out!
Pro tip: If you want to know how the village got its name and why the locals all have the same middle name, book a passai in Saligao!
CHANDOR, GOA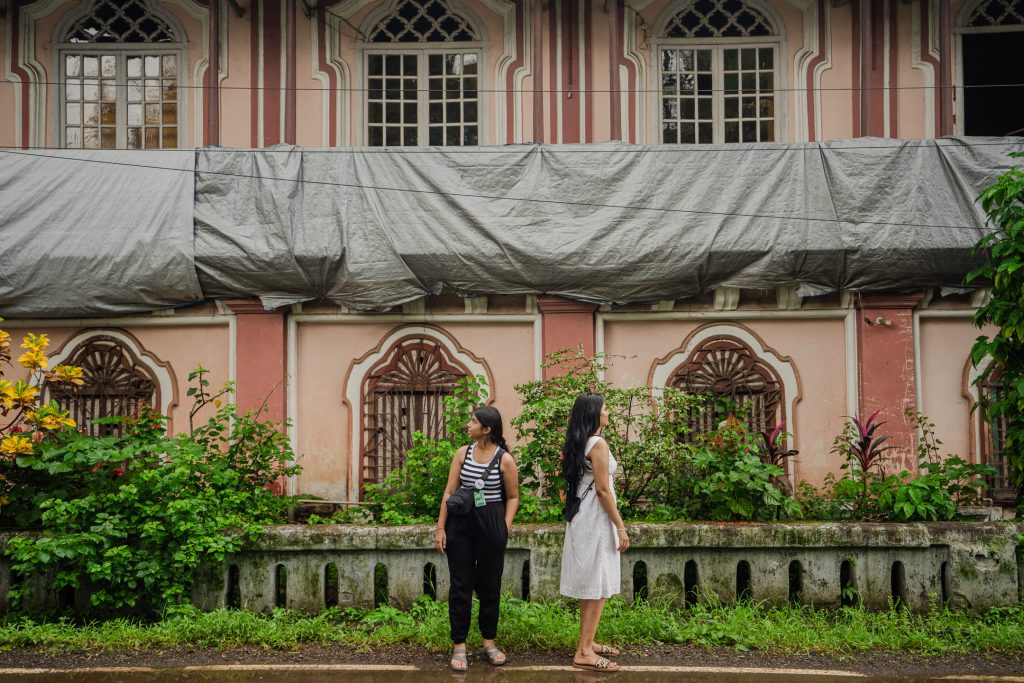 Goa is more than just north Goa and Chandor is proof of the quaint charm of this not-so-popular district in Goa. Chandor is Goa's oldest capital city and Goa's first capital city and it has a thousand stories to tell. It's a charming little village with magnificent colonial homes decked with chandeliers, dance halls, secret rooms and ancient furniture. Revel in its narrow winding roads lined with green forests, heritage homes sprinkled with history and the Zuari River that serves as the perfect end to your journey. You can choose to cycle in Goa through Chador or delve into the stories of the Goan houses in Chador on a walking tour in Goa with Soul Travelling.
CANSAULIM, GOA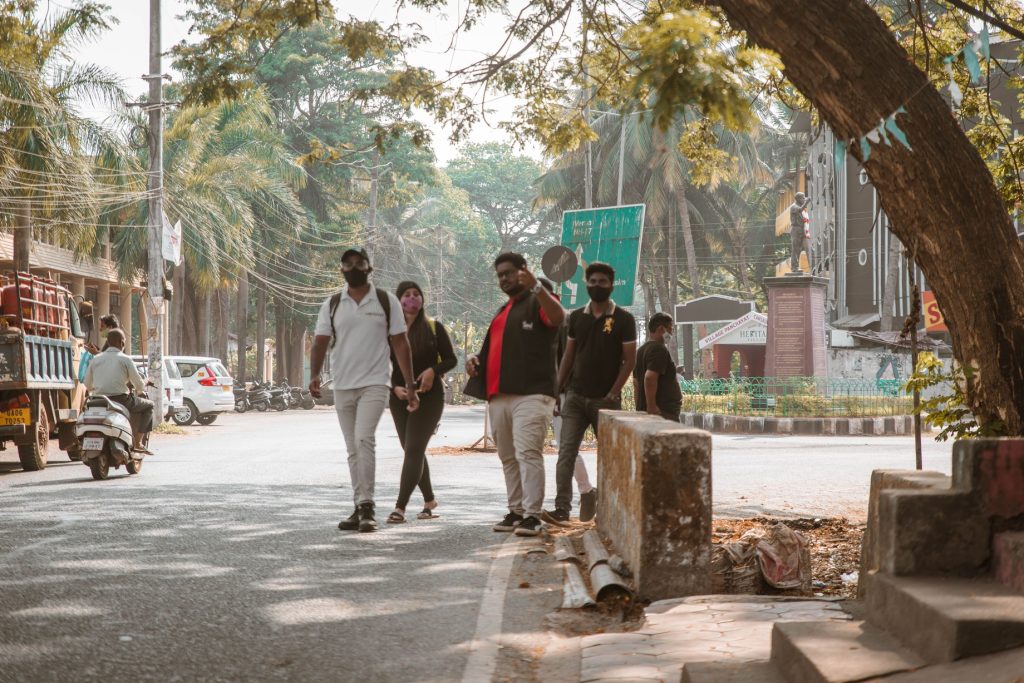 If you chase panoramas, you cannot miss cycling in Goa along the Cuelim hill in Cansaulim. Home to the Three Kings chapel that is infamously known for being haunted, the hill offers a breathtaking landscape! If you wait long enough, you can even catch a glorious sunset. Over winding roads that cut through sprawling fields and steep slopes folded into majestic hills, Cansaulim offers an exciting bicycling experience in Goa! You can even walk through these roads if you like going into your own space. Don't forget to pick up a few local Goan snacks (rissois, cutlet pao or veg samosas) from the bakeries around the station and take a peek of the Cansaulim beach too!
Pro tip: The best time to visit Goa in the village of Cansaulim is January to experience the Three Kings Feast, one of the most famous festivals in Goa!
RACHOL, GOA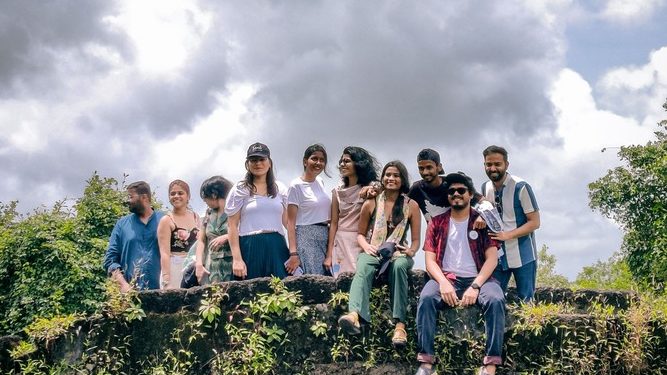 A dreamy paradise where time slows down and the world comes to a halt – Rachol is one village in Goa you have to explore. Whether you want to go on a heritage walking tour in Goa or cycle in Goa, Rachol is one village that won't fail to surprise. Lose yourself along those narrow village roads wrapped in green fields and magnificent hills, stop at those pretty lakes and revel in its historical monuments. The Rachol church is believed to be the first in South Goa and the fort in Rachol has many secrets to tell.
Pro tip: If you want a peek into its history and see how Rachol defines Goa and its history, consider booking an experience with Soul Travelling.
FAQs
1. What are the best places to cycle in Goa?
The best places to explore on foot or cycle in Goa are the villages located in Goa's hinterlands. Aldona, Chandor, Saligao, Cansaulim and Rachol are some villages that introduce you to an offbeat Goa. They have minimal traffic and the prettiest spots for you to discover!
2. What's the best time to cycle in Goa?
Goan monsoons can be unforgiving, especially between July and September. Consider putting on your raincoats and exploring the villages of Goa on foot during this time. The best time to cycle in Goa is during winter i.e. from November to February. During summertime, make sure to cover yourself well, stay hydrated and not stay out between 11 am to 4 pm.
3. Where can I rent a cycle in Goa?
There are plenty of places to rent a cycle in Goa. Contact your hotel to get more information.
4. What are some popular walking tours in Goa?
Exploring Goa through walking tours is the best way to indulge in slow, offbeat tourism in Goa. Soul Travelling conducts food and tavern trails, historical and cultural trails, an experience of Goa's tribal heritage and other hinterland explorations. Reach out to the team and they can help you find a walking experience in Goa that best suits your needs and interests!
5. How can I experience offbeat Goa?
The best way to experience offbeat Goa is through slow travel. You can connect with locals, opt to eat at local bars and walk/cycle to savour every location. You can also book experiences with Soul Travelling to connect with local ambassadors and homeowners for a peek into the Goan life.